The Status Page
That Fits Your Workflow
Sorry™ gives you the status page communication you need and nothing you don't, right away.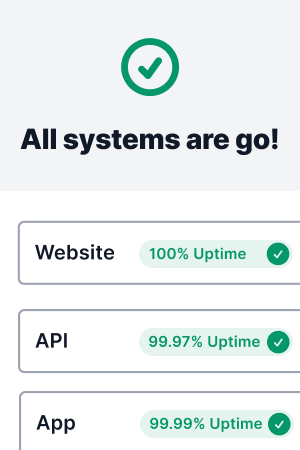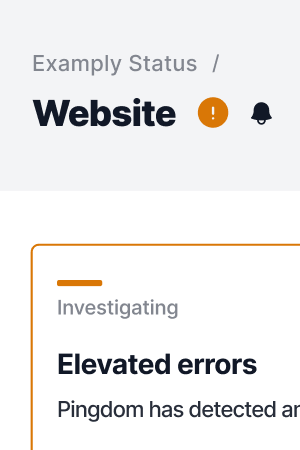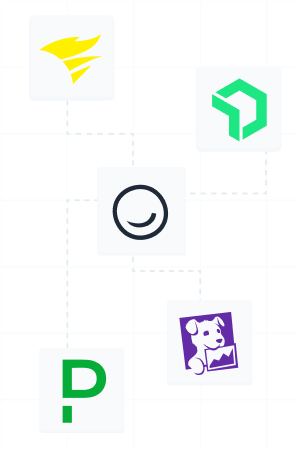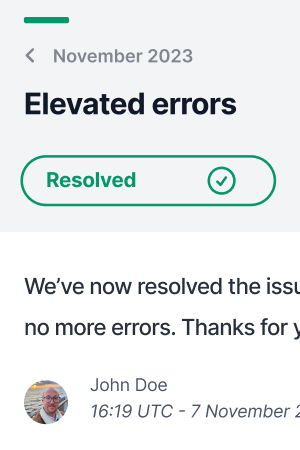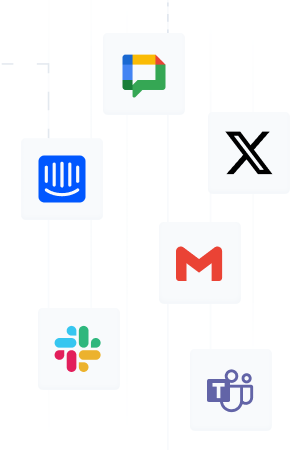 You don't have time to wait for a new status page.
It's only a matter of time before your next incident.
You need a tool that works for you and you need it now. But you don't need to replace your entire workflow with a bloated buffet of features you'll never use. You just need this one part of it to work and to work really, really well.
We won't ignore your questions, or wait days to reply.
We'll get you everything you need to make your decision as quickly.
Stay in control during service interruptions.
No more panic. No more overloaded inboxes or ringing phones. Your team will be free to focus on
solving the problem. And your customers will keep their trust because they're not left in the dark when
their service goes down.
Event Automation

Whether downtime is planned or unexpected, Sorry™ has got you covered.

Create scheduled notices for routine maintenance, or take advantage of our agile automation technology to keep customers instantly informed when an incident comes out of the blue.

Incident notifications

Upgrade your incident communications with fast and open customer messaging.

Our status pages include Teams, Slack, Twitter, SMS and Email notifications, so your customers always have the information they need (and your helpdesk can breathe a sigh of relief).

Performance you can trust

With built in SSL certificates, traffic encryption and regular automated scans, we take security seriously.

With uptime of 99.99%, you know you can rely on Sorry™ to always be online - our status pages work around the clock so you don't have to.
Here's how easy it is to get started
Step 1 - Get a custom demo

Fill out a quick form, and you'll get a call back from someone on our team to understand your specific needs. Then we'll run a tailored demo with your entire team so you can see how Sorry will take the hassle out of your incident management.

Step 2- Get onboarded with ease

We'll walk you through the entire process of getting set up: inviting team members, setting up subscribers, custom SSL certificates, tech requirements, etc. Depending on your needs, it can take as little as one day or, at most, one week.

Step 3 - Next time, you'll be in control

Service disruptions are inevitable, but with the necessary communication in place, everyone stays informed and the process remains organized and as smooth as possible.
Testimonials
What our great customers are saying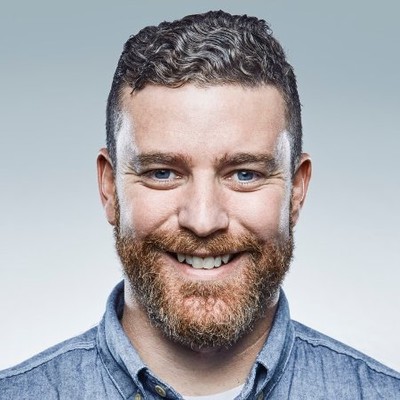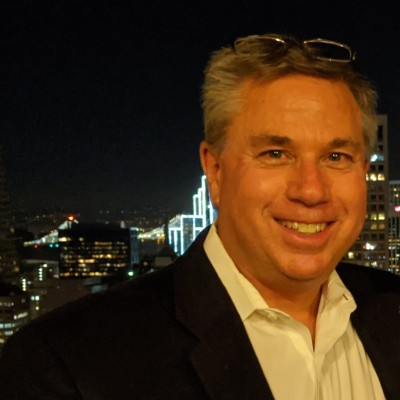 Everything you are looking for in a status page
Smart notifications with automatic login

Real human support based in the UK

Integrations with Slack, Teams, Twilio & Intercom Messenger

GDPR Compliant

Enterprise grade security

Cyber Essentials Certified
Service incidents are inevitable
Get Rid of Chaos for Good
Sorry™ is a status page service that helps tech teams quickly and reliably communicate what's actually going on and the progress made to resolve it.
Preventing confusion, minimizing support requests, and allowing their team to regain control.