Incidents are Inevitable
Status Pages That Help You Take Control
No more overloaded inboxes. Your team focused on restoring service.
Connect with an actual human today
Get your status page project underway with a personalised demo. Our friendly team of incident champions are ready for you.
Give the best customer experience during an incident.
Easy to read status page layouts for incident overviews and status history. On page subscriber choices with fast access to update preferences.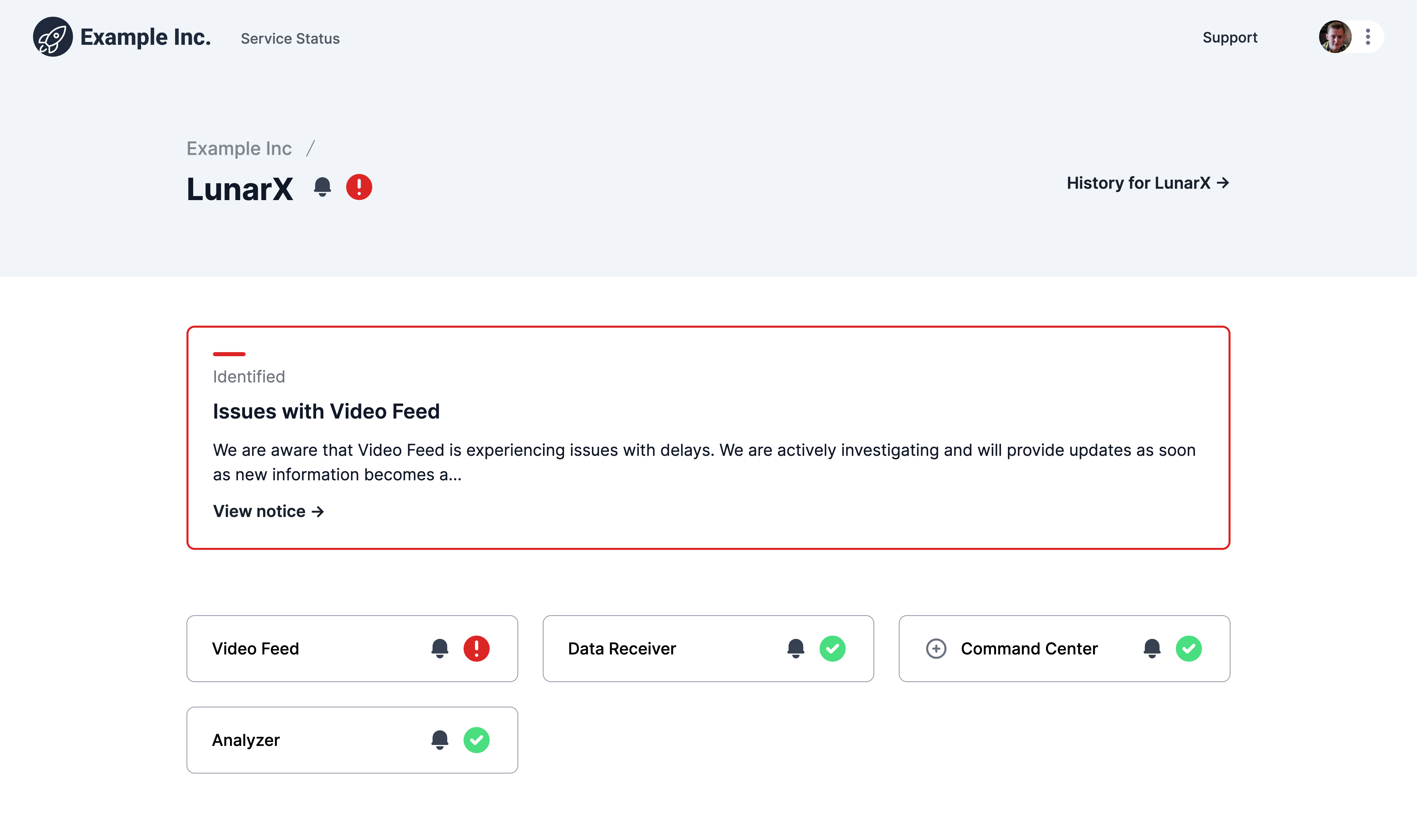 Tool up your incident management team
Deflect support cases with status templates, team permissions, monitoring connections and private status pages.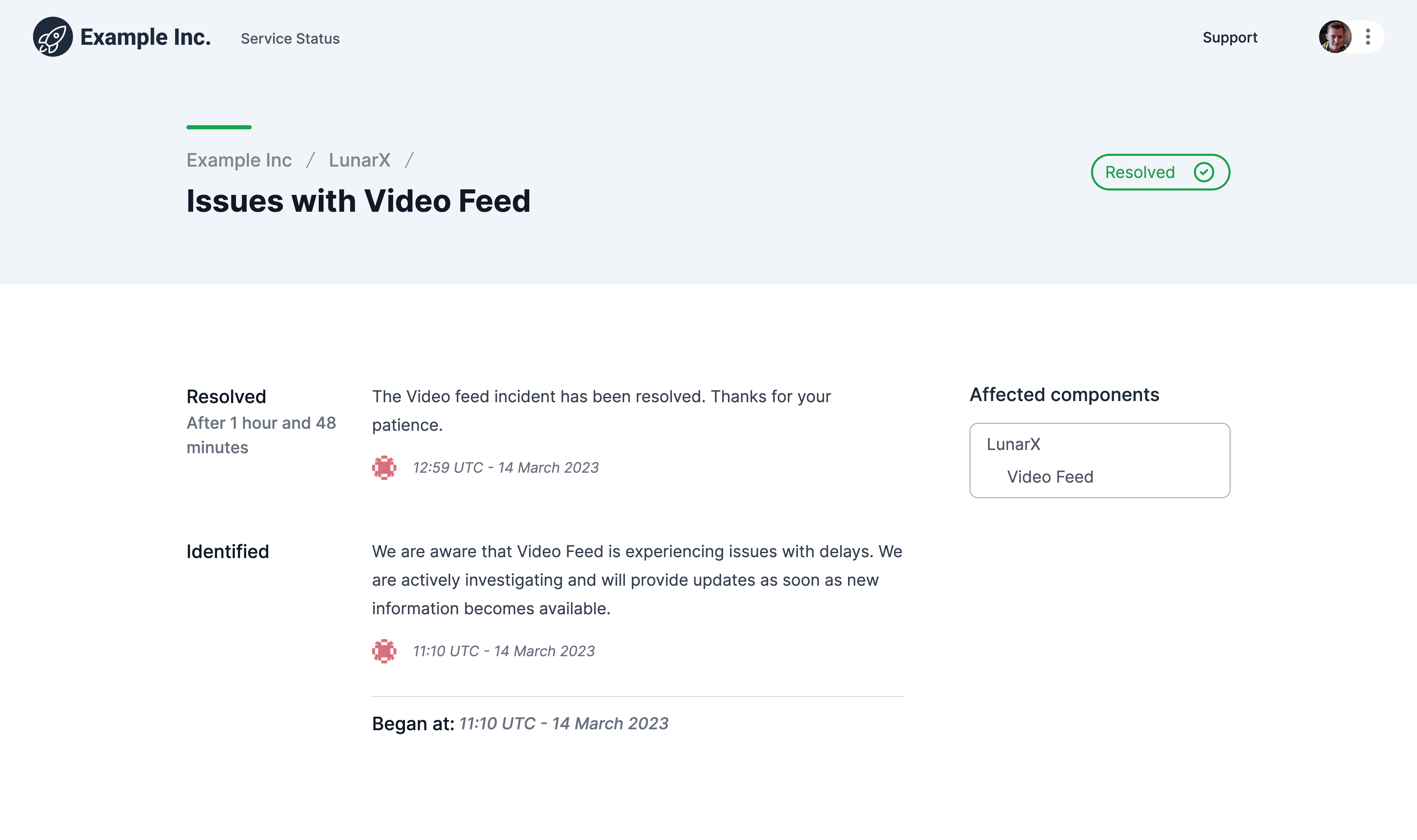 Testimonials
What our great customers are saying